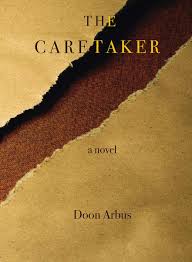 A lush, disorienting novel, The Caretaker takes no prisoners as it explores the perils of devotion and the potentially lethal charisma of things
Following the death of a renowned and eccentric collector―the author of
Stuff
, a seminal philosophical work on the art of accumulation―the fate of the privately endowed museum he cherished falls to a peripatetic stranger who had been his fervent admirer. In his new role as caretaker of The Society for the Preservation of the Legacy of Dr. Charles Morgan, this restive man, in service to an absent master, at last finds his calling. The peculiar institution over which he presides is dedicated to the annihilation of hierarchy: peerless antiquities commune happily with the ignored, the discarded, the undervalued and the valueless. What transpires as the caretaker assumes dominion over this reliquary of voiceless objects and over its visitors is told in a manner at once obsessive and matter-of-fact, and in language both cocooning and expansive. A wry and haunting tale,
The Caretaker
, like the interplanetary crystal that is one of the museum's treasures, is rare, glistening, and of a compacted inwardness. Kafka or Shirley Jackson may come to mind, and
The Caretaker
may conjure up various genres―parables, ghost stories, locked-room mysteries―but Doon Arbus draws her phosphorescent water from no other writer's well.
Editorial Reviews
Review
"Arbus's writing is uniformly tight and focused, rendered with a light, amusing touch. The Jamesian quality of her prose extends to the book's pleasantly gothic atmosphere, reminiscent of The Turn of the Screw…The Caretaker is an enigmatic and necessary book, especially for those conflicted about the physical detritus accumulated over the course of a life." ― Ploughshares "Taking cues from tales by Kafka and Robert Walser, Arbus pulls off an unnerving feat of contemporary postmodernism. A sly debut novel." ― Publishers Weekly "Doon Arbus's beautiful, moving, original novel does just what we want a novel to do: It creates a fictional world that reflects, illuminates and reveals the 'real' world we live in. This wryly funny, subversively philosophical book is brief―yet deep enough to contain humans and objects, love and death, memory and amnesia, oblivion and survival. It generates its own musical score: a phrase of Satie, a few notes of the Well-Tempered Clavier, and then the Beethoven sonata." — Francine Prose "Doon Arbus' debut novel is a kind of mystery–about who we become, what the absent leave us with, and why. Dense, visual, and true, this short book speaks volumes about the theatre of the mind, and how the ensuing comedic drama we call life unfolds inside and outside our control. A marvelous new voice. " — Hilton Als
About the Author
Doon Arbus is an American writer who lives in New York City: The Caretaker is her first book of fiction.